Get all the latest chart news with our weekly newsletter


[<<Prev] 1 2 3 4 5 [Next>>]

1.
Prince
Planet Earth
UK CD album
PRINCE Planet Earth (2007 UK 10-track CD album, the full-length album that caused controversy in the UK when it was issued exclusively with the UK tabloid newspaper 'The Mail On Sunday' [this being the first time a brand new album was 'sold' in such circumstances], including the single 'Guitar'. Housed in a unique card wallet sleeve)



2.
Elvis Presley
The King Of Rock 'n' Roll - Eatons Sampler
Canadian CD album
ELVIS PRESLEY The King Of Rock 'n' Roll Sampler - Eatons Edition (Rare and legendary 1992 BMG Canadian promotional-only 15-track in-store compilation CD pressed for Eatons Canadian department stores, and features Elvis' best-loved tracks, housedin a unique custom picture sleeve! KCDP-51096)



3.
Faith Hill
Breathe
European CD album
FAITH HILL Breathe (2001 German Special Limited Edition 16-track CD album featuring 3 bonus tracks, This Kiss Radio Mix, Breathe Hex Hector Radio Edit #1 & The Way You Love Me Love To Infintiy Edit)



4.
Mariah Carey
E=MC²
French CD album
MARIAH CAREY E=MC² (2008 French Deluxe Limited Edition 14-track CD album - The 11th studio album of Mariah's career, 'E=MC²' is the follow-up to her 10 million selling #1 'The Emancipation Of Mimi' album, which sees her joined by other producerssuch as Jermaine Dupri, Stargate, Will.I.Am and more; includes the single 'Touch My Body', presented in unique sealed tri-fold card sleeve with superb Ipod skin and poster!)



5.
Enrique Iglesias
Greatest Hits
French CD album
ENRIQUE IGLESIAS Greatest Hits (2008 French issue 18-track CD album - You would think that Enrique Iglesias has nothing left to prove. After all, the Madrid-born, Miami-raised singer has sold 40 million albums in little over a decade, becoming one of the most successful artists in the history of popular music. Then again, Enrique is not your average pop star. This, his greatest hits collection, includes the classic hits 'Bailamos', 'Rhythm Divine', Escape', 'Love To See You Cry', 'Addicted', 'Hero', 'Do You Know? [The Ping Pong Song]; alongside the duets 'Could I Have This Kiss Forever [with Whitney Houston] & 'Not In Love' [featuring Kelis] plus the new tracks 'Away' [featuring Sean Garrett], 'Takin' Back My Love' [French language version featuring Ciara] and exclusive recording 'Miss You' [featuring Nâdiya], presented in sealed picture sleeve with unique French text sticker)



6.
Kylie Minogue
Best Of 1987 - 1992
French 2-disc CD/DVD set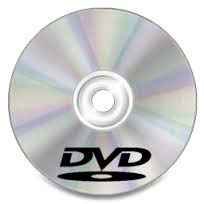 KYLIE MINOGUE Best Of 1987-1992 (2003 French Strictly Limited Edition 2-disc [CD/DVD] set - Withdrawn from sale after only 1 day, this 2-disc set features 75 minutes of music and nearly 3 hours of music videos! Both CD & DVD contain the same 20 tracks with 'Hand On Your Heart [WIP 2002 Mix] as a CD Bonus Recording and 'It's No Secret' on the DVD, picture sleeve - still sealed in original stickered shrinkwrap - a truly fantastic collection of tracks!)



7.
Abba
Ring Ring
German CD album
ABBA Ring Ring (1992 German-only Polydor label 12-track CD album including 'Ring, Ring', picture sleeve 843642-2)



8.
Cream
The Very Best Of
German CD album
CREAM The Very Best Of (1995 German 20-track compilation CD album including I Feel Fine, I'm So Glad, Strange Brew, Sunshine Of Your Love, White Room, Crossroads, Badge and many more, picture sleeve)



9.
Notting Hill Billies
Missing... Presumed Having A Good Time
German CD album
NOTTING HILL BILLIES Missing...Presumed Having A Good Time (1990 German issue 11-track CD album, with Mark Knopfler and cohorts delivering Your Own Sweet Way, Run Me Down and Please Baby; picture sleeve booklet)



10.
Mike Oldfield
? - 'Heaven's Open' sampler
German CD album
MIKE OLDFIELD ? (Rare 1991 German 6-track Virgin label advance promotional-only sampler CD for the 'Heaven's Open' album, custom printed anonymous '?' disc with no artist details!)

[<<Prev] 1 2 3 4 5 [Next>>]