Get all the latest chart news with our weekly newsletter


[<<Prev] 1 2 3 4 5 [Next>>]

1.
Marilyn Manson
The Golden Age Of Grotesque - Sealed
Canadian 2-disc CD/DVD set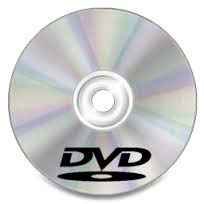 MARILYN MANSON The Golden Age Of Grotesque - Sealed (2003 Canadian issue limited edition 2-disc set, comprising 15-track CD album including mOBSCENE and This Is The New Shit plus the Bonus DVD featuring 'Doppelherz', a short art film byManson himself! Housed in a sealed card slipcase with unique French / English text sticker!)



2.
The Alarm
Under Attack
UK CD album
THE ALARM MMVI Under Attack (2006 UK 13-track promotional CD for the album from the Welsh alternative rockers, including the single Superchannel, custom card wallet picture sleeve MMVI01)



3.
Paul McCartney and Wings
Chaos And Creation In The Backyard - Interview Disc
UK CD album
PAUL MCCARTNEY Chaos And Creation In The Backyard - Interview Disc (2005 UK promotional only interview CD, recorded July 2005 at Air Studios in London with Gary Crowley. Features Paul talking about the tracks from the album, including a section about the track 'Jenny Wren' featuring Paul playing an acoustic guitar, demonstrating the process & development of the track, total running time of approximately 55 minutes. Custom picture sleeve insert



4.
Pink Floyd
The Piper At The Gates Of Dawn
Japanese CD album
PINK FLOYD The Piper At The Gates Of Dawn (1995 Japanese 11-track digitally remastered promo sample Picture printed CD album, issued to radio stations and reviewers ahead of the actual release date. Custom stamped inner rim on the disc andpromo stickered back insert, complete with picture sleeve, lyrics, matching picture obi-strip and still sealed TOCP-8412)



5.
Madonna
Hard Candy - Sealed
UK CD album
MADONNA Hard Candy (2008 UK issue Special Edition 14-track CD album featuring the singles 4 Minutes, Give It 2 Me and Miles Away plus bonus remixes of 4 Minutes by Tracy Young and Rebirth, housed inside the sealed picture box complete with a 16-page booklet and 35 Starlite Mints candy!)



6.
Madonna
Ray Of Light
UK CD album
MADONNA Ray Of Light (Rare 1998 UK German-pressed issue 13-track advance promotional CD album. The disc is individually numbered for security purposes on the centre ring and housed in a custom pink and white title sleeve PROP370)



7.
Madonna
2001 WEA London Instore Christmas Sampler CD
UK CD album
MADONNA/VARIOUS 2001 WEA London Instore Christmas Sampler CD (2001 UK 16-track promotional only sampler CD featuring the Madonna tracks 'Holiday' & 'Ray of Light' and also includes tracks from All Saints, Green Day, Faith Hill, New Order, REM, Linkin Park & Rod Stewart. Housed inside a standard CD single jewel case with custom promotional title/tracklisting sleeve! SAM00570)



8.
Madonna
American Life
Australian CD album
MADONNA American Life (2003 Australian exclusive limited edition 11-track enhanced CD album including the singles 'American Life', 'Hollywood', 'Nothing Fails' and 'Love Profusion' plus a CD-Rom Section containing Behind The Scenes footage, issued in the original stickered jewel case complete with Bonus Fold-out Poster!)



9.
Various-World Music
Corroboration
Australian CD album
VARIOUS Corroboration (2001 Australian-only 11-track collection of duets by Aboriginal and contemporary Australian artists featuring Kylie Minogue and Jimmy Little performing 'Bury Me Deep In Love' along with collaborations with The Cruel Sea,Augie March & more, picture sleeve)



10.
Silvertide
Show And Tell
Japanese CD album
SILVERTIDE Show And Tell (2004 Japanese 12-track promotional sample CD album including the bonus track Adult Child. Presented in a promo-stickered picture sleeve with lyric booklet & obi-strip BVCP-27065)

[<<Prev] 1 2 3 4 5 [Next>>]